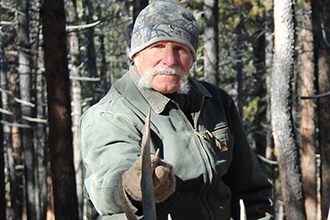 A memorial service was held on March 2 for Tim Kempfe, who passed away on Feb. 25, 2016 surrounded by family. Tim was present for the beginnings of the Association for Challenge Course Technology (ACCT) and was instrumental in shaping the association and the industry into what they are today.
As a member of the Installation Standards Committee, Tim's message was, "We need to put together something to influence the government before they take control and influence us." In 1994, he was a member of the committee that submitted the first ACCT standards document for publication.

He served as vice president of the association from 1995-2000, and then held the role of president from 2000-2006 while simultaneously managing his own operation, Adventure Experiences.
A tribute to Tim on ACCT's memorial site states, "Tim's work has impacted anyone who works within our field, whether or not they are aware of it. His life touched countless people who loved and knew him. His absence from our community is felt profoundly, and by many."