Join the API Huddle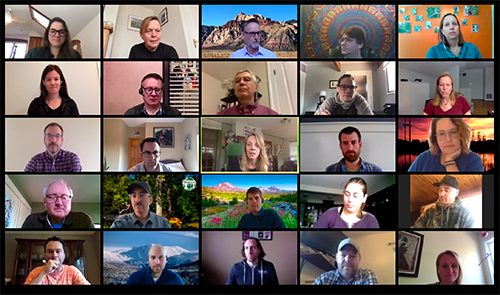 The future is uncertain at the moment. So we're huddling, virtually, with fellow industry members to discuss the current situation and how best to proceed. Together we will share our challenges and work on sharing solutions. "None of us is as smart as all of us."
Our most recent Huddle:
"Summer 2020: the good, the bad, and what we've learned"


The summer of 2020 has been hard fought. Despite the many challenges of operating during a pandemic, there have been several bright spots—operational wins, and even some banner weeks of business in July. On Tuesday, Aug. 25 at

2

p.m. E

D

T, the Adventure Park Insider Huddle will gather a roundtable of operators to share their wins and losses. We will dive into what worked and what didn't, lessons learned, what they will carry forward as a permanent change, and thoughts on the future. Join us for what will be an interesting and informative discussion about the current situation and how best to proceed. All members of the industry are welcome to listen in. Email huddle@adventureparkinsider.com to get the Zoom link.

The Roundtable
Nick Thompson, Owner, Climbworks, TN
John Hines, Owner, The Adventure Park at Sandy Spring, MD
Kurt Damron, CEO Highlands Aerial Park, NC
Rachel Maestri-Hailey, Zipline Canopy Tour Manager, Zoar Outdoor, MA
Lori Pingle, Owner, ZipZone Outdoor Adventures, OH
Email huddle@adventureparkinsider.com to join the conversation and with any questions or comments. Please be sure to include your industry affiliation when you reach out. Already receiving the invites? You'll be on the list to receive them moving forward for as long as we host the Huddles! If you have not received the Zoom link, please check your spam and/or email Sarah W. directly.