Join the API Huddle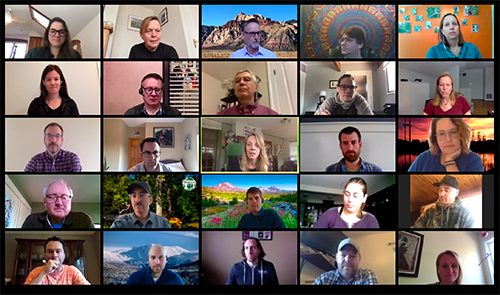 The future is uncertain at the moment. So we're huddling, virtually, with fellow industry members to discuss the current situation and how best to proceed. Together we will share our challenges and work on sharing solutions. "None of us is as smart as all of us."

Most Recent Huddle:
Trends and Considerations for Staffing Up This Summer
We're getting ready for the 2021 summer season and onboarding new staff. But, this past year we experienced significant challenges and changes to our business and to our staff. Are staff coming back from being furloughed? Did you lose some staff?  Are you struggling with finding applicants? Are you changing your onboarding processes?
This is a good time to consider trends and developments related to staffing, such as communication, employee expectations, training, and ways to keep staff engaged. Join us as we discuss trends in hiring, how to draw a strong applicant pool with your job description, cultivating a strong company culture, and hiring for diversity. Staffing is often one of the biggest hurdles operators face, and our panel of experts will share insight on how to turn that challenge into an opportunity.
The Roundtable
Paul Thallner, High Peaks Group
Courtney Condy, Occupation Wild
Rachel Maestri-Hailey, RH Consulting
Lori Pingle, ZipZone
Reece Phillips, Sonoma Canopy Tours
Listen to the podcast here:

Echo Canyon River Expeditions "A Day in the Life" Video