Join the API Huddle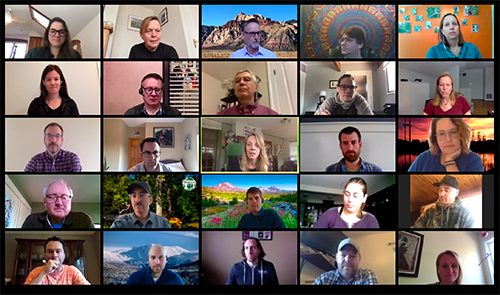 The future is uncertain at the moment. So we're huddling, virtually, with fellow industry members to discuss the current situation and how best to proceed. Together we will share our challenges and work on sharing solutions. "None of us is as smart as all of us."
The next Huddle will take place on Thursday, May 28 at 11:00 a.m. EDT.
Please note the updated time of 11:00 a.m. EDT.
What Can We Learn From Europe?
The European aerial adventure industry is several weeks ahead of North America with its COVID-19 preparedness and planning. Many operations are already open—and many more are preparing to open—with modified policies and procedures aimed at mitigating the spread of the virus, all while providing a quality guest experience. For our next Huddle on Thursday, May 28 at 11:00 a.m. EDT, operators from England, Scotland, Ireland, France, Spain, Germany and Italy will share valuable insights about the operational adaptations they are making to reopen, including the use of sanitizing equipment, capacity management, social distancing, mask use, check-in procedures, and more. Join us for this special Huddle that is sure to provide a variety of actionable takeaways.