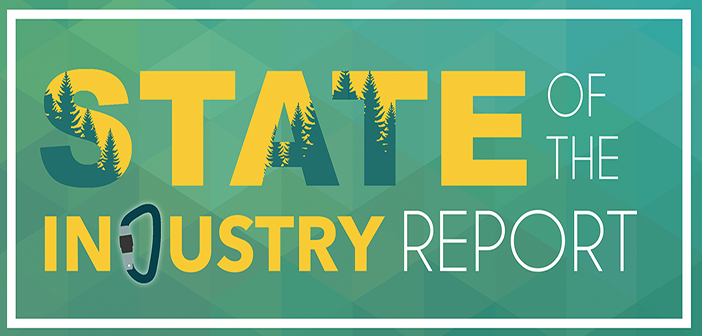 The State of the Industry Survey
The 4th annual State of the Industry Survey 2020 is complete! Thank you to everyone who participated. This annual survey collects business information from aerial adventure operations to help you benchmark and make informed business decisions.
"Greater participation will increase the value and precision of the data and present a clearer overview of the entire industry," said ACCT executive director Shawn Tierney.
The State of the Industry Report:
The 4th annual Adventure Park Insider State of the Industry Report will be released in early 2020 and presented on at the ACCT Conference and Expo in Raleigh, N.C., Feb. 6-8, 2020 during the Tech Talk and general workshop sessions.
Below, you will find the full reports from 2017, 2018 and 2019, plus six special Deep Dives from 2019 to allow operators more customized data.
The complete reports below will allow you to…
– Compare your business to the overall industry
– Know key market drivers and marketing tactics
– Learn how to improve the customer experience
– Activities and amenities you can add to increase revenue
– Pre-and post loss trends.
To learn more about the upcoming State of the Industry Report, contact research editor Sarah Borodaeff at sarah@adventureparkinsider.com or call 508-655-6409.