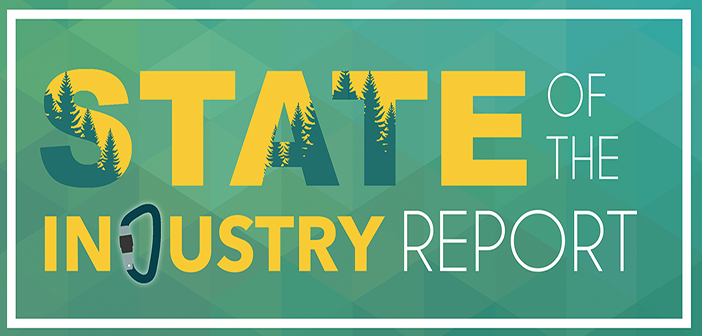 The State of the Industry Report:
The 4th annual Adventure Park Insider State of the Industry Report is now available! Below, you will find the full reports from 2017, 2018, 2019, and 2020, plus six special Deep Dives from 2019 to allow operators more customized data
A Letter from the Publisher of Adventure Park Insider:
Dear Adventure Park Insider Readers,
These are challenging times. The aerial adventure industry, like most others, has had to adapt rapidly and respond to the COVID-19 pandemic. Never has there been a more important time to keep informed about what's going on and work to determine the best next steps for your business.
Adventure Park Insider has collected the State of the Industry data for the past four years. This data will help you benchmark your business metrics from 2019 and start to identify, and quantify, the impact that this pandemic has on 2020. The 2019 data will also help you measure the success of your business moving forward, as this data represents the most recent "normal" year.
This report was written in advance of the COVID-19 crisis, and some of the observations and pieces of advice may no longer apply. However, we believe the information and overview here can help operators bolster their coronavirus-related loan applications and help companies move forward when the time comes.
We will be collecting data throughout the year on the business impacts of the coronavirus, and hope you and your business will contribute to the effort. The more data we amass, the better information we can provide to the industry as a whole.
Be well,
Olivia Rowan
Publisher
The complete reports below will allow you to…
– Compare your business to the overall industry
– Know key market drivers and marketing tactics
– Learn how to improve the customer experience
– Activities and amenities you can add to increase revenue
– Pre-and post loss trends.
To learn more about the State of the Industry Report, contact research editor Sarah Borodaeff at sarah@adventureparkinsider.com or call 508-655-6409.