Karl Rohnke, an instrumental force in the development of adventure education, died on Sept. 20, 2020.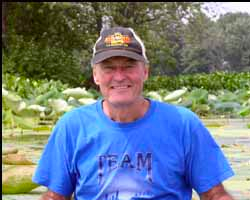 Rohnke was a driving force behind the creation of Project Adventure in the 1970s and worked with the organization until 1996, serving as director and president during that time. Rohnke was also a founder of High 5 Adventure Learning Center in Brattleboro, Vt., prior to his "retirement" from the industry. In retirement, he still traveled and presented clinics around the world.

Rohnke was honored by the Association of Experiential Education (AEE) with the Stratton Practitioners Award in 1990.
The Association for Challenge Course Technology (ACCT) has set up a remembrance page for Rohnke, which can be viewed here: https://www.acctinfo.org/general/custom.asp?page=2020-09-24-Karl