High Trek Adventures broke ground in early February on a new ropes-course and zip line in Everett, Washington. The course is being built at Paine Field Community Park as part of a partnership with Snohomish County.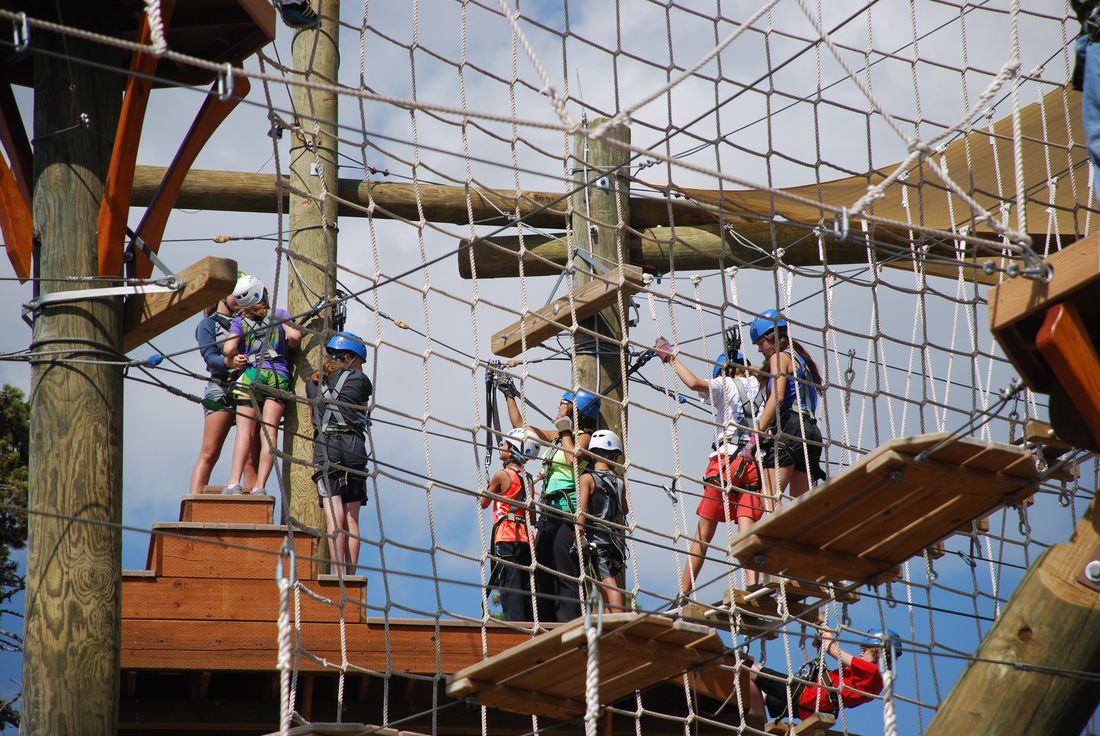 Challenge Towers will construct the three-level ropes course that will reach up to 50 feet high and include 60 different obstacles, color coded by level of difficulty including a lower "cadets course" for kids as young as 4 years old. The facility will also include three zip lines.

"With this system, it's kinda choose your own adventure," said Luke Goff, a minority owner of High Trek Adventures. "You can do different challenges. You don't get stuck behind people on the ropes course."
"This is an ideal public-private partnership that will deliver another exciting recreational opportunity for our community and also generate revenue for our parks system," said Snohomish County executive director Dave Somers. "I'm a big fan of zip lines and look forward to the fun."
The lease arrangement is unique to the county parks system. The attraction is expected to generate nearly a half-million dollars in revenue and other contributions for the county over the next 12 years. High Trek expects to invest nearly $1.3 million at the site and the attraction is scheduled to open by April.