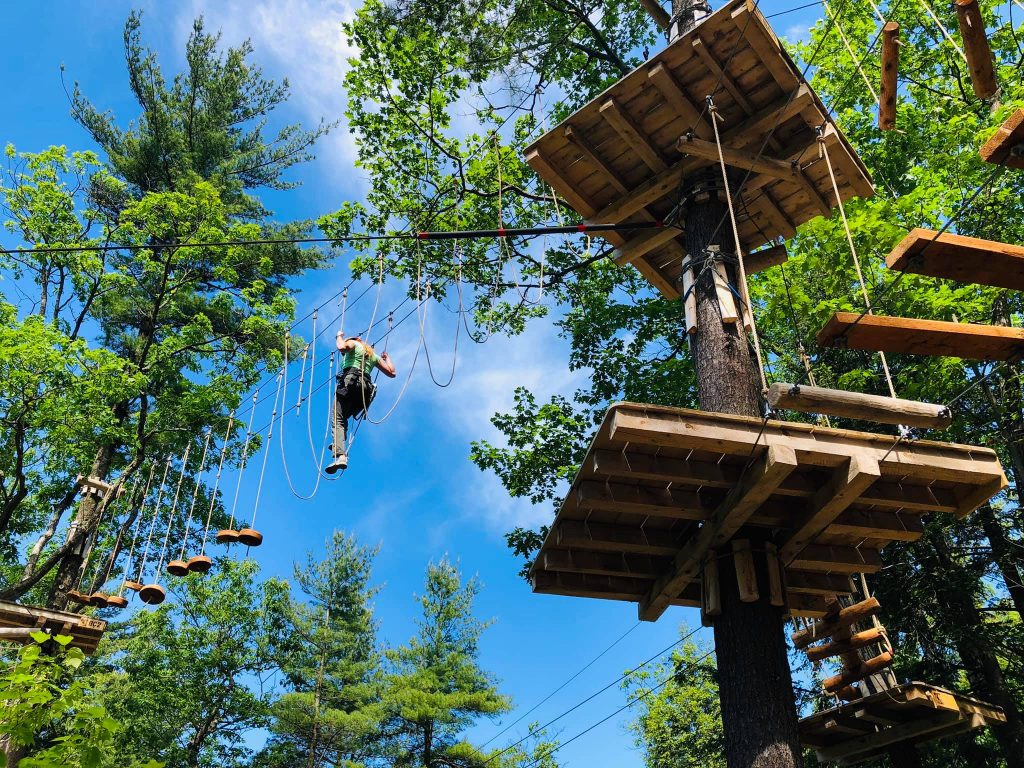 West Mountain Ski Area in Upstate New York, already home to the Tree Top Aerial Adventure Park, is seeking approval for a new $2 million zip line tour. Plans were submitted to the town of Queensbury last week.
Plans for the new installation call for seven towers—six spans, each with side-by-side zip lines—starting at the mountain's summit and zigzagging down to the base lodge. The zip lines would follow a similar route as a chairlift that was removed in the summer of 2018. At the end of the 1.5- to two-hour tour, guests would have the option to free-fall from 80, 60, or 30 feet, or take a spiral staircase to the ground.

---
"We didn't want to replicate the one-and-done zip lines in the area," said co-owner Spencer Montgomery. "This is more unique."
If approved, construction will begin in summer of 2020 with the hopes of it being ready to open by the fall. The attraction would be year round. West Mountain had planned to build the zip line tour at the same time as the aerial adventure park, but operators decided to postpone the installation to spread out costs.