For adventure park enthusiasts of the greater Richmond area, Christmas came a little early in 2019. Canopy Adventure Park opened its doors in late October and now offers visitors ropes courses with challenges ranging from beginner to expert.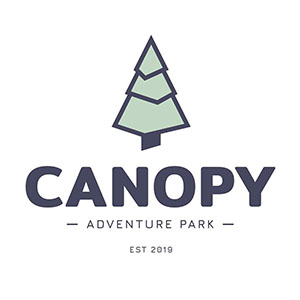 Canopy is currently only open on the weekends and by reservation only. Van Ness says that this "soft opening" will last through the winter and spring. The park's grand opening will take place in May or June, an event they hope to commemorate with a large celebration.

Located within the woods surrounding Independence Golf Club in Midlothian, Va., Canopy is comprised of four different courses of varying difficulties. Each route features a blend of obstacles including zip lines, tightropes, ladders, floating platforms, and bridges.
Canopy co-founder Alex Van Ness says that the initial response has been overwhelmingly positive. "We've had about 70 or 80 customers so far," Van Ness said. "We've had a few big groups including a large high school group that had a lot of fun. We've also had people coming in by themselves."
Van Ness says that he and Canopy's other co-founder Matt Klaman wanted to create a ropes course that would be exciting even for them. As a result Canopy offers some of the most difficult and interesting routes around.
Van Ness and Klaman got the idea for Canopy when they visited another Virginia ropes course with their wives. They began searching for suitable terrain to open their own park. They eventually contacted Independence owner Giff Breed, and the two parties were able to strike a deal.
Vestals Gap Ventures, a contractor that specializes in ropes courses, began construction during the summer. While the company was able to wrap things up for the October opening, Van Ness explains that the builders will soon be back to alter some of the more difficult elements in the park.
"A few things have been really hard, and we want to make a more user-friendly experience for our customers," Van Ness said.
Other plans involve potential package deals with Independence Golf Club. Van Ness thinks such offerings would be a hit with large groups such as bachelor/bachelorette parties or company outings.
Canopy's owners also hope to expand their offerings by building additional ropes courses. Phase two would include a lower-level course for younger children.