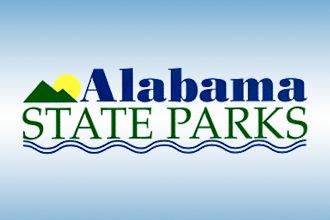 The Alabama State Parks System has partnered with Historic Banning Mills and American Adventure Park Systems to build and operate aerial parks in several state parks, beginning with a zip line canopy tour and aerial adventure park at Lake Guntersville State Park.
The new attractions at Lake Guntersville will have three levels of development. The first level is scheduled to open to the public in May, with 11-14 elements between 20 and 75 feet high. Seven to nine elements will be zip lines from 75 to 400 feet in length. The plan also includes four to five wooden suspension bridges. Depending on the weather, construction crews will adjust the plan to minimize the environmental impact.

"These new zip lines and ecotours are an exciting addition to Lake Guntersville State Park," said Michael Jeffreys, Alabama State Park system's northeast district superintendent and Lake Guntersville's park manager. "We've been anticipating this development for months, and despite the troubles the parks have faced, we're thrilled our partners at Historic Banning Mills and American Adventure Park Systems will be opening level one of the ecotour in time for summer."
Historic Banning Mills was chosen as a concessionaire in a competitive bidding process and is responsible for funding the development; no taxpayer money or funds from Alabama's State Parks are being used in the aerial park's construction.
Banning Mills also won the bids for additional, future zip line and aerial adventure courses in DeSoto, Cheaha, and Wind Creek state parks. "We plan to complete level one tours at four state parks over the next year. After the level one tours are complete, we'll work with American Adventure Park Systems to expand the aerial attractions around the state," said Banning Mills owner Donna Holder.
Historic Banning Mills claims to have the longest zip line canopy tour in the world, and Holder would like to set another record. "We're still working on the process and plans, but we hope to create the world's longest zip line at Cheaha State Park, at 8,000 feet."