The new St. Augustine Aquarium in Florida, which just opened in December, will soon be home to a new zip-line attraction. The ZIPStream Castaway Canopy Adventure has been over two years in the making, and is scheduled to open this spring.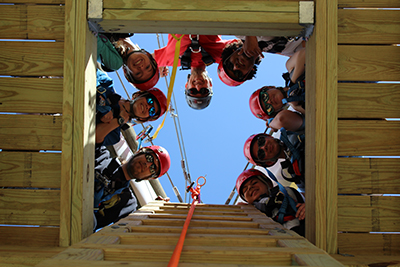 The course will offer a 1.5-2 hour guided tour, with guests riding seven zip lines, vertically ascending two towers, traversing four aerial bridges, and making their way through Johnny Castaway's Treehouse.

"We are extremely excited to bring a ZIPStream project to St. Augustine," said Don Stock, owner of ZIPStream.
The design and build, done by The Adventure Guide, is in keeping with the ocean theme of the aquarium, the course utilizes netting, rope, and thatch across the build.
For more information, visit oldcityzip.com