TES, Inc.—a Petzl Technical Partner—will be offering the following courses for work-at-height professionals.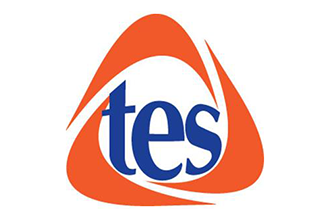 Inspection of Personal Protective Equipment for Work at Height—Competent Person training.

This course offers a thorough examination of Personal Protective Equipment (PPE). Participants will learn to competently examine work-at-height PPE using the Petzl protocol, and how to create an effective PPE-management system.
The course will lead participants through:
Risk assessment and associated decision making
Potential hazards associated with the use of PPE for protection against falls from height
Legislation and current requirements regarding the management of PPE
Definition of a "competent person"
General principles and uses of PPE
Understanding a technical notice
Principal actions of the examiner
Principal corrective actions
Necessary tools and work environment
Presentation of Petzl Technical Institute PPE examination protocol
Pre-use checks, special inspections, thorough examinations, signs and symptoms, significance of any defects, criteria for removal from service
Identification of defects and damage that would result in the item being removed from service
Inspection reporting
This three-day course will take place at Campo Rico Ziplining Adventures by Ecoquest in Puerto Rico, August 29-31.
Rope Access Training-—SPRAT Level 1
The Rope Access Training course prepares eligible candidates to meet the certification criteria for ropes access personnel. The SPRAT certification process is intended to establish a minimum baseline of knowledge and skill directly related to industrial rope access.
The course will cover a variety of skills including work seat, belaying with communication, rope-to-rope transfer, pass knots, and more.
The SPRAT certification is designed for work-at-height and rescue professionals, tower and rope access technicians, trainers, assessors, and supervisors, as well as rescue and ropes access equipment sales teams.
The course will take place Sept. 26-30 in Nashville, Tenn.
For more information or to register for either course, contact TES, Inc., at 800-327-4036 or [email protected]