Adventure Park Insider and The Association for Challenge Course Technology (ACCT) are collaborating once again on the upcoming State of the Industry Survey. Now in its sixth year, the survey has been significantly modified, to make it both easier to complete and to quantify business performance across all branches of the aerial adventure industry, including the continued impacts of Covid-19, beneficial and otherwise.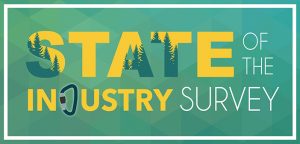 ACCT and Adventure Park Insider strongly encourage operators to participate in this industry-wide effort, as greater participation will increase the value and precision of the data and provide a clearer overview of the entire industry.
"ACCT is excited to partner with Adventure Park Insider on the Industry Survey, and we're hoping to significantly increase participation via outreach to our membership," said Shawn Tierney, executive director of ACCT. "Good data and the insights that come from it are vital to understanding our evolving industry, so this year please take a moment to fill out the survey—and then sit back and reap the benefits of greater knowledge once the results are in!"
"The importance of documenting this season cannot be overstated. Identifying just how significant the impact of COVID-19 has been will help us look ahead to 2022 and future years as we rebound and rebuild," said Olivia Rowan, publisher of Adventure Park Insider.
Participate in the survey by clicking here. The data will once again be presented at the annual ACCT Conference. Subscribers to Adventure Park Insider receive a copy of the report as part of their annual subscription fee.