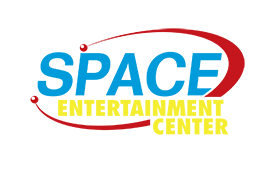 The Space Entertainment Center in Hooksett, N.H., will be celebrating the grand opening of its new Sky Trail and Clip 'n Climb attractions on Oct. 19.
The seven-pole Sky Trail features one level with 10 interactive elements including a 180-foot-long Sky Rail that takes participants zipping over the arcade below.

"Our new attractions are sure to add a lot of kinetic energy and amazing visual elements to the facility and we're excited for participants to try these new attractions. Bystanders will be able to look up and see people having a great time," said Ron Weinberg, director of marketing for the Space Entertainment Center.
The Space Entertainment Center is already home to a host of activities including an arcade, laser tag arena, and virtual reality attractions. The 23-foot-tall Sky Trail and six Clip 'n Climb walls are part one of a multi-phase renovation for the family entertainment center.