In the wake of the coronavirus, Gunstock Resort in Gilford, N.H., has decided to reduce its offerings for the summer of 2020.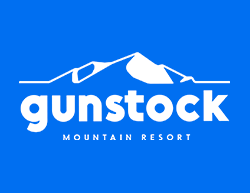 "Regrettably, because of the tactile nature of the Adventure Park activities, the Zipline, Aerial Treetop Adventure course, Mountain Coaster, and Discover Zone attractions will be suspended for the summer 2020 season," the resort said in a statement. "As the situation in New Hampshire and the Lakes Region continues to develop, Gunstock will continuously assess the circumstances and provide timely updates on the 2020 summer events schedule."

Gunstock is still currently planning to proceed with the opening of the Gunstock Campground on May 23, and is planning to offer both Segway tours and E-bike tours, though on a reduced schedule.
"The decision to suspend operations of the Gunstock Summer Adventure Park is an incredibly tough decision to make, especially for our summer staff," Day said in the statement. "But it is a decision Gunstock stands behind given the known risks of furthering the spread of the COVID-19 virus. Until health officials are able to assure us that it is 'safe to go back in the trees,' we remain committed to the social distancing guidelines that have kept New Hampshire from experiencing an outbreak like many other communities around the world have suffered."