Registration is open for the 16th annual Professional Ropes Course Association (PRCA) Conference and Expo. The event will take place March 7-10, 2019, at the Holiday Inn Tampa Westshore in Tampa, Fla.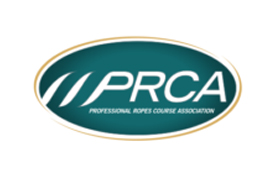 The planned events include both a Qualified Instructors Certification Workshop and Instructor Training Certification in addition to 10 to 15 workshops covering professional development, outdoor education curriculum development, facilitation and team building for zip lines and aerial adventure courses, and more.

PRCA will host its annual public board meeting and public membership meeting at the event, as well as an ANSI/PRCA Consensus Group Meeting to discuss the ANSI/PRCA standard and submit it for reaffirmation in 2019.
In addition, PRCA will be hosting an ASTM F24 Amusement Device F2959 exclusions task group meeting at the conference (see related story, p. 12). The exclusions task group was established after ASTM tabled a ballot item to remove the exclusions from the ASTM F2959-18 standard. The change would bring educational, camp, therapeutic, and other programs under the scope of the F2959 aerial adventure standard. The task force will seek to develop new language to be balloted by the F2959 subcommittee and F24 committee in October of 2019.
Members and non-members are invited to attend the conference. Special hotel rates are available for attendees, but must be booked by Feb. 8, 2019. For more information on the conference and certification workshops, visit www.prcainfo.org.