The 15th annual Professional Ropes Course Association International Conference will be held in Rockford, Ill., April 12-15, 2018, at Zip Rockford at the Alpine Hills Adventure Center. The event will also host a PRCA Qualified Instructor Certification training to be held concurrently with the conference.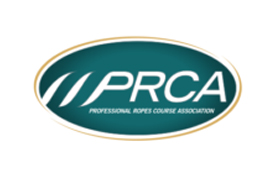 The conference may include:

Annual public board meeting
Annual membership meeting
Tour of Zip Rockford zip line tour
Tour of Zip Rockford office, off-grid yurt, and developing outdoor education program
Presentations from attorneys, insurance providers, park district professionals, programmers, operators, builders, trainers, and more.
For more information on the conference or pre-requisites for the Instructor Certification Workshop, visit www.prcainfo.org or email [email protected].