Harness supplier MaxGear is rebranding to EYOLF, effective Oct. 15, 2017. Along with the rebrand, EYOLF is also expanding to new locations in Canada and the Netherlands.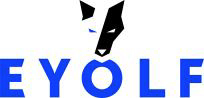 "We will always be strongly committed to our existing customers needs and to developing innovative solutions that support safety and comfort," stated EYOLF in a press release. "Our new name reflects both our past and our forward focus as we continue to enhance our product line and expand to meet the needs of recreational and adventure/challenge course markets."

New staff has also been added: Kristen Wiersma is joining the Fergus, Ontario, office as office manager; Joe Koets is now director of operations in the Netherlands; Engin Kulahoglu has joined the team as technical authority, working out of Turkey.
For more information visit www.eyolf.ca