The Colorado Division of Oil and Public Safety, Amusement Rides and Devices program has released the next draft of the Colorado Amusement Rides regulation update. The draft had been updated following two stakeholder meetings to discuss the proposed revisions.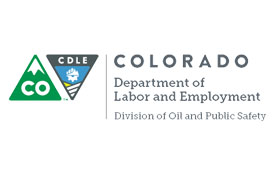 The most recent stakeholder meeting, held on June 1, brought operators and manufacturers to the table to discuss concerns with the revised regulations. Concerns ranged from issues of clarity in certain reporting requirements to attachment points used on aerial adventure parks and free fall devices.

Operators within the State of Colorado are encouraged to review the proposed regulations, available here. The Division of Oil and Public Safety is soliciting feedback from stakeholders about the new draft and will either schedule another stakeholder meeting or an official hearing to adopt the revised regulations. Comments may be sent to Scott Narreau at [email protected].
Additionally, OPS has released a reminder to operators that, effective August 1, 2018, the Amusement Rides and Devices program will no longer accept third-party inspections that are completed and signed by a person who is employed by the manufacturer or owner of the inspected devices.