The Association for Challenge Course Technology (ACCT) is endeavoring to take on a more proactive, rather than reactive, approach to government relations.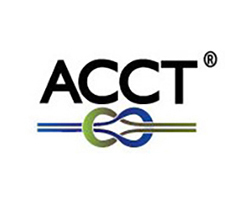 Historically, ACCT has reached out to states when the states have proposed changes in legislation or regulations that impact the industry. Moving forward, ACCT volunteers and staff will be reaching out to regulators to advocate for the necessary regulations in each jurisdiction.

"Our efforts will work to shape existing and future regulation into the structures we professionals know will help make guests and staff safer," said ACCT in its newsletter. "ACCT staff and volunteers have been working to articulate plans for addressing industry needs and advance ACCT's stated desire for effective and efficient regulation."
To that end, ACCT has put out a request for volunteers to write letters, attend meetings, and meet regulators. Additionally, operators are encouraged to stay informed of the regulatory practices in their state and notify ACCT policy director, Scott Andrews, of potential changes or a desire for change.