The Colorado Division of Oil and Public Safety (OPS) – Amusement Rides and Devices is providing regulated owners and operators with a 30-day extension on all third-party certificates of inspection and other compliance-related deadlines due to COVID-19.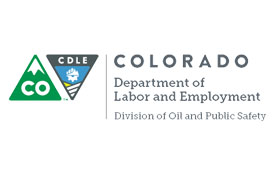 The department cited concerns that third-party inspectors may not be available to provide operators with timely service due to the pandemic. OPS has offered this extension to deadlines occurring during the months of March and April 2020. These extensions will not affect future compliance dates.

The Amusement Rides and Devices Program oversees the operation of all mechanical rides and devices operated in the State of Colorado. Aerial adventure parks, zip line tours, and other related operations fall under the program's oversight.
More information is available at ops.colorado.gov