Challenge Towers is offering professional development training opportunities this spring. The hands-on courses, taking place in Blowing Rock, N.C., focus on facilitation and aerial operations.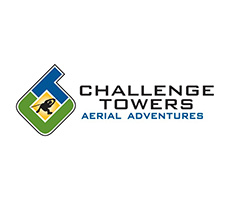 The courses include:

Low Ropes Spotted Activities Certification
March 12-15, 2019
For new and experienced teachers or group leaders looking to boost their professional development. With a focus on facilitation competencies, this course reviews portable team building activities, fixed low elements, and propless initiatives, and provides a foundational understanding of the philosophies that have built the industry.
This training focuses on concepts including
stages of group dynamics
challenge by choice philosophy
the experiential model
ACCT facilitator competencies and spotted activities competencies
Rope Access Training
March 13-15, 2019
This course is geared toward challenge course professionals with a strong technical background in rope work. It explores inspection and maintenance access, SPRAT techniques, and rope access procedures. This course will be especially helpful for those needing to access elevated structures for installation, inspection, and maintenance.
High Ropes Certification
March 18-22,2019
Open to course operators both new and experienced. This course reviews ACCT standards to better equip participants on applications within their site for high activities. Equipment and elements range from traditional systems to new technologies being introduced to the industry, including zip lines, giant swings, and climbing walls. Course covers facilitation skills and both basic and advanced rescue systems.
high ropes
zip lines
giant swings
climbing wall
high activities
facilitation skills
advanced & emerging technologies
basic & advanced rescue systems
Level 1 & Level 2 Practitioner Certification
April 8-13, 2019
This training is designed for both new and experienced course operators who wish to gain conceptual knowledge of the ANSI/ACCT 03-2016 Challenge Course and Canopy/Zip Line Tours Standards. This knowledge is broadly applicable to a variety of different course designs and operating systems. Training extends to practical information about implementation and compliance with ANSI/ASSE Z359 fall protection code and OSHA guidelines for staff working at-height.
Advanced Rescue Workshop
April 24-26, 2019
This course, for experienced challenge course professionals, helps participants gain perspective on the myriad rescue systems employed in the challenge course and aerial park industry.
This course looks at how to choose the best kit for your site based on your staff, budget, course, etc. Experience a wide variety of rescue kits hands on:
Petzl JAG Rescue Kit
traditional rescue kits
non-routine rescue scenarios
pickoff rescues
zip line rescues
aerial adventure park rescues
traditional high ropes rescues
For information on pricing, lodging, and prerequisites and to enroll, visit Challenge Towers.