Challenge Towers is kicking off its 2021 Professional Development Series with Level 1 and Level 2 ACCT Practitioner Certifications, March 29­­–April 2, 2021 in Blowing Rock, N.C., with optional certification testing on April 3. Attendees will train on the commercial facilities at High Gravity Adventures and the traditional team-oriented challenge course at the Blowing Rock Conference Center.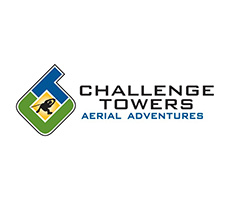 The intensive course is open to industry professionals. Trainees will gain conceptual knowledge applicable to site-specific procedures and practices, and technical skills that support sound risk-management policy.

Training topics include:
Low Ropes – permanent and portable initiatives
High Ropes
Zip Lines, Giant Swings, and specialty events
Climbing Walls
Facilitation Skills
Advanced & Emerging Technologies
Basic & Advanced Rescue Systems
The training will run for 40 hours over five days, with an additional day for testing.
Level 1 candidates must be at least 18 years old. Level 2 candidates must be at least 18 and submit a portfolio documenting 200 professional hours as a Level 1 practitioner.
For more information or to register, visit: https://www.challengetowers.com/professional-development/