If you have a new product you would like to submit for consideration, please email Sharon Walsh at [email protected].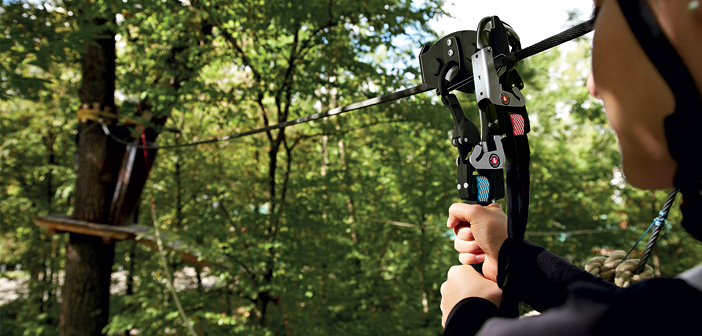 BORNACK SAFE LINK SCOOTER
For the Adventure Park that appreciates the FallStop Adventure Safe Link SSB auto belay system, comes the new Safe Link SCOOTER. A set-up that efficiently combines the SSB with the trolley, making for a simpler experience and smoother ride for the guest and less wear and tear for park equipment. It is available in the USA from Ropes Park Equipment.com. Benefits: No third lanyard or other trolley required; Decreases wear and tear on the SSB clips on high belay lines; Hardened plastic casters designed to be gentle on ropes and cables, allowing the Scooter to glide smoothly; Lightweight at just over 2lbs; Fits on both 3/8″ and 1/2″ wire ropes; Guests are more easily secured for faster thru-put. The Scooter integrates seamlessly with the SSB system, can be ordered as a complete set or ordered separately to upgrade to an existing SSB system. For more information or to order visit RopesParkEquipment.com, call (203) 692-4644 or write [email protected].