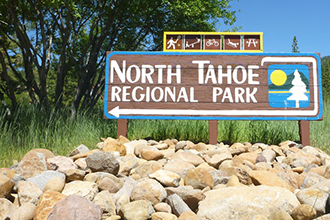 North Tahoe Regional Park will soon be home to an aerial adventure park. The North Tahoe Public Utility District (NTPUD) board of directors voted 5-0 in favor of adding the attraction to the existing hiking, softball, and disc golf offerings.
The course will be constructed, operated, and maintained by North Tahoe Adventures and its parent company, Headwall Corporation. While the final size and layout will be determined by the tree spacing and tree health, Jesse Desens, CEO of Headwall, indicated that it will include platforms, zips, bridges, and challenge features. The course will also feature a less physically challenging course dubbed "Tour of the Trees". A dedicated zip line course is being evaluated for future construction.

"We think this is going to be a great revenue generator for the [Public Utility District], but also what we think is a terrific new amenity to the park for both locals and visitors," says Duane Whitelaw, a district leader with NTPUD. According to the draft agreement, North Tahoe Adventures will provide the NTPUD a share of its revenue from the adventure course.
Once a signed agreement between Headwall, North Tahoe Adventures, and the NTPUD is in place construction is expected to begin. The park has an estimated opening date of June 2016.
North Tahoe Adventures also operates Tahoe Treetop Adventure Park and Squaw Valley Adventure Center.