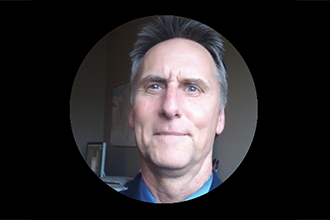 The Association for Challenge Course Technology (ACCT) has named Shawn Tierney of Boulder, Colo., as the organization's new executive director.
A noted risk management expert, Shawn has long experience with wilderness programs, camps, adventure centers, college and university programs, and independent schools. He is also a former professional mountain guide with expedition and climbing experience in the Himalaya, Patagonia, Europe, Alaska, and throughout North America, and a former challenge course instructor. And he has been involved in standards development. It helps, too, that he has been familiar with ACCT almost from its founding, and has attended its annual conference in the past.

In short, he's viewed the industry from the treetop level as well as the 30,000-foot level.
"Shawn brings a tremendous amount of outdoor industry, non-profit and association management experience to ACCT, having served in a variety of senior level positions with internationally recognized organizations such as the University of California at Berkeley, Outward Bound, the Access Fund and the Association for Experiential Education," said Micah Henderson, chairwoman of the ACCT board of directors. She added that he "can collaborate with everyone from government-based regulatory bodies to professionals in the summer camp industry."
"I'm absolutely thrilled to be joining the organization at such an exciting and pivotal time," said Tierney. "ACCT has a strong and highly dedicated board, experienced staff, an amazing group of volunteers, and a membership base that is healthy and growing. I believe the organization is well positioned for exceptional growth, and I'm looking forward to leading the organization well into the future."
In an interview with Adventure Park Insider, Tierney pointed to three areas of focus in particular: increasing ACCT's membership, currently about 3,000; improving some aspects of organizational structure and programs, such as creating a stronger system of communications; and raising ACCT's stature and influence internationally. He also expects to "focus on standards development—that's one area where we can lead the industry," he said.
Tierney will be establishing an office in Boulder, Colo., over the next few months. He can be contacted at [email protected], (303) 328-5978.