The Association of Challenge Course Technology (ACCT) has released a revised government relations position statement.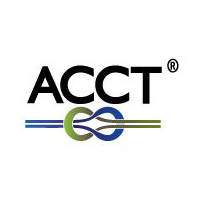 ACCT's Regulatory Position Statement:

With the proliferation of Challenge Courses, Aerial Adventure Parks, and Zipline/Canopy Tour facilities across North America and globally, authorities having jurisdiction are increasingly recognizing the need to regulate the industry for public safety. The Association for Challenge Course Technology (ACCT) is a strong supporter of regulations appropriate to the unique aspects of the industry and developed with stakeholder involvement.
ACCT's position on regulation focuses on the following essential points:
Agencies should view ACCT as a valuable and helpful resource as they consider or begin to develop a regulatory framework for the industry in their states, provinces or jurisdictions.
Stakeholder and Owner/Operator involvement is essential and should be incorporated at an early stage in the development of regulations. Without the involvement and help in understanding the industry (i.e., industry specific technical terms and definitions, how challenge courses operate, current risk management practices, etc.), regulators encounter the risk of developing policies that have unanticipated and potentially harmful consequences which ultimately do not ensure public safety.
Authorities with jurisdiction to regulate the challenge course industry are in a unique position to ensure compliance with consensus based standards, and are entrusted by their constituents to ensure end user, consumer, and worker safety.
The conventional Amusement Device regulatory framework alone (most commonly based on ASTM 2291) is inadequate in ensuring public safety in the Adventure Course Industry.
American Society for Testing and Materials (ASTM) Standard Practice for Aerial Adventure Courses (ASTM 2959) is designed for commercial operations that are more amusement like in design and operations than adventure courses that are more participant guided. More importantly, the ASTM standards exempt non-commercial uses (i.e., educational and therapeutic applications). Therefore, ACCT strongly recommends incorporating ANSI/ACCT 03- 2016 Challenge Course and Canopy/Zipline Tour Standards into regulatory policies due to the fact that ACCT standards are designed for both commercial and non-commercial applications.
The ANSI/ACCT 03-2016 standard has been cited, referenced, and/or adopted by an increasing number of states and jurisdictions including West Virginia, Colorado, Tennessee, Massachusetts, New York, Illinois, Texas, Pennsylvania, and California.