The Association for Challenge Course Technology is now accepting applications for inspector certification testing. The exam will take place in conjunction with the Pennsylvania Amusement Ride Safety Seminar – Extreme Sports in Harrisburg, Pa., on Nov. 9, 2017.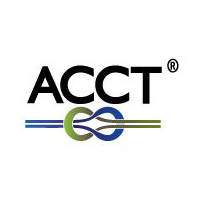 ACCT will be offering all categories of examination (In-House, Third Party/Professional, and Supervisor) and all levels (Level 1 and 2). Additionally, a new exam titled "Level 2 Professional Re-Cert Exam" will be offered for current Level 2 Professional Inspectors who are retesting based on the four-year testing requirement.

The application and eligibility documents are due Oct. 2, 2017. The documents, as well as additional useful info, can be found at www.acctcertifications.com. For more information or to ask any questions, contact [email protected].