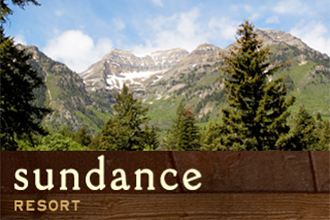 Utah County investigators believe they are close to determining what caused the death of 55-year-old Lisa Lambe of South Carolina on a zip line at Sundance Resort last Friday, May 20. The accident occurred at approximately 5:30 p.m. on the final 3,871-foot span of the zip tour, where speeds can approach 65 miles an hour.
The state medical examiner has ruled the cause of death was blunt force trauma, but the cause of that trauma has not been conclusively determined. Sgt. Spencer Cannon of the Utah County Sherriff's office called it a "freak accident."

There were no eyewitnesses to the accident. Jack Lambe, Lisa's husband, descended on an adjacent line on the dual-line zip, and was slightly ahead of his wife. He did not see what happened. When he arrived at the bottom of the ride and his wife did not follow, he called for help.
The Sundance zip tour uses a dynamic braking system: riders must pull down on the brake handle to decrease the trolley braking. If a rider pushes up on the brake handle, the trolley will slow down and come to a stop. Near the middle of the span, rescuers found Lisa stopped and unconscious on the line, and brought her to the bottom of the zip line where medical personnel attempted to revive her. She was transported to Utah Valley Medical Center where she was pronounced dead. An autopsy revealed extensive internal injuries.
What could have caused them? While the investigation is still open, it appears that a treetop may have been broken off and may have been lying across Lisa's zip line.
"We don't suspect the equipment is faulty or any kind of foul play," Cannon told local news outlets. He also ruled out a bird or a thrown object.
In a statement about the incident, Sundance said, "All of us here at Sundance Mountain Resort are deeply saddened by Mrs. Lambe's passing. Our thoughts and prayers are with her family at this difficult time.
"Safety is and always has been a top priority for us. We are working very closely with local authorities during the pending investigation."
After an inspection of the zip line installations, all spans of the Sundance ZipTour have been cleared for operations, and the tour has reopened.