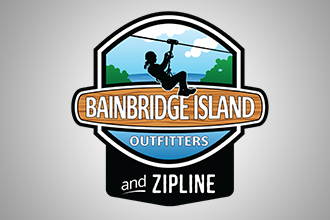 A zip line business has been proposed for Bainbridge Island, Wash. Rachel and Matthew DeSpain have proposed to build and run the operation on the south end of the island.
A land use application filed with the city calls for five zip line cables, 10 aerial platforms, four suspension bridges, and two elevated platforms, along with 225 feet of gravel trails.

The DeSpains moved to the island from Juneau, Alaska where they ran a zip tour company for 10 years. They hope to use that experience to develop this new forest-based venture along with a retail operation. The retail space, called Bainbridge Island Outfitters, would sell and rent outdoor gear as well as provide a base of operations for zip tour check-ins, restrooms, and merchandise sales.
"We want to be a big part of the community," says Rachel DeSpain. The DeSpains cite their Alaskan zip tour company, which worked with area nonprofits and schools for education, as a model for this project.
The city will not hold a public hearing on the land use application; however, public comment can be filed with the city through December 28.