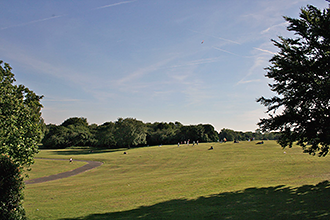 The city council of Manchester, UK, has plans for a new tree top adventure attraction.
The council believes that the forest feature—possibly including zip lines and rope ladders—will complement existing attractions, which include golf and boating. An initial feasibility study indicates that the site would encourage visitors to explore Heaton's extensive 640-acre woodland. The income generated would be pumped back into improvement projects around the park.

The next steps for the council include a site-specific biodiversity study, assessment of associated visitor needs, and a solicitation for proposals from potential operators interested in bringing the attraction to the Manchester area.
Cllr Rosa Battle, Manchester City Council's executive member for leisure and culture says, "We are committed to exploring new ways of improving the offer to a wide range of visitors to Heaton and further develop the park as an essential destination, whilst at the same time improving the existing well-loved amenities."
"One such way is to invite operators of tree-based adventure activities to put forward proposals for Heaton and we look forward to receiving imaginative responses in the coming months."