What if I told you there was a way to market more nimbly and effectively, and all you had to do was ask yourself one, simple question: "Why?"
It's not a question that we're used to asking in marketing. Our typical reaction is to act first and plan later. We post on Facebook, launch promotional campaigns, redesign websites, spend thousands on digital advertising—all without pausing to consider why any of this matters.

I know because when I first started my career in marketing, I did the same thing. But I've learned that when you establish your purpose from the get-go, your job as a marketer becomes infinitely easier.
In general, zip tours, challenge courses, and aerial adventure parks have a serious marketing problem on their hands. The industry is growing at a breakneck pace, and the same old techniques won't cut it as competition grows and your customers' sensibilities evolve.
Based on research from Michael Smith at Arbortrek, between 2014 and 2015 the number of zip lines, canopy tours, aerial trekking tours, and zip rides increased by 30 percent. Paul Cummings of Strategic Adventures notes that people used to drive up to four hours to visit a zip tour, and now they won't budge more than 60 minutes from home.
As a true sign of the times, we're seeing competition increasing on TripAdvisor too.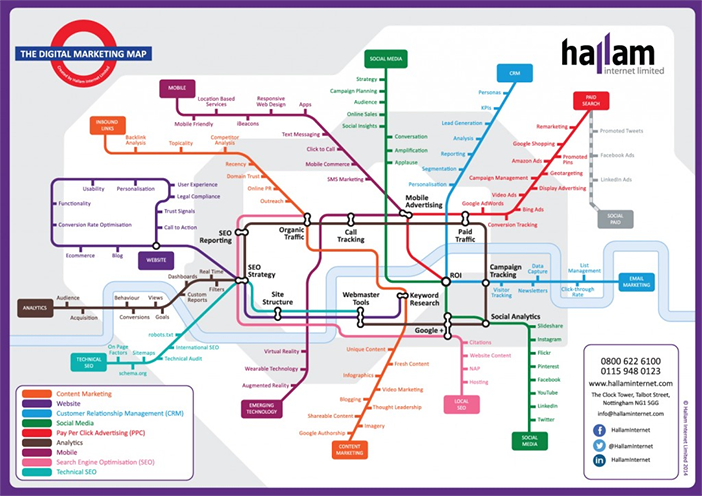 Based on the top 100 "zipline" results, the average number of reviews has skyrocketed by almost 300 percent compared to last year's survey. Not only that, but we're starting to see other tour companies include zip lining alongside biking, hiking, rafting, and a myriad of other offerings.
Faced with these pressures, will your response be to pour more money into your marketing budget, or will you make your current efforts more strategic and efficient? Unless your business has a strategy in place to navigate this quickly changing landscape, you could be riding high one year and be obsolete the next.
In this post, I'll define strategic marketing and introduce a reliable method for executing strategic initiatives. It's something I like to call "Why-How-What," and it borrows off of Simon Sinek's "golden circle" and the concept of "Starting With Why." We'll also discuss how quantitative and qualitative data can help anchor your Why and signal whether your campaigns are on the right track.
Finally, we'll look at adventure parks and challenge courses that are employing Why-How-What to drive real results.
The Golden Circle
Let's say you're considering running a coupon campaign for your aerial adventure park this spring. Before you whip up your promotion, walk yourself through this picture: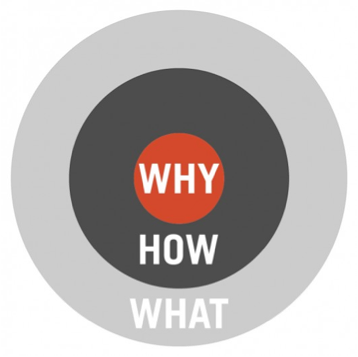 You see, the coupon campaign is merely the What of this marketing example. When you start there, you miss the important step of goal setting that happens when you start with why. Why do you want to run a coupon campaign? Is it to acquire new customers? Entice repeat customers? Reach families? Draw a younger crowd? Is it because you want people to try the newest thing at your course? The underlying reasons influence what type of coupon you run, where you publicize it, how you message the deal, and more. Upon closer consideration, you may realize that coupons aren't the best way to achieve your goals, so you change your tactic entirely.
Let's break these circles down into their component parts:
Why
Purpose: Why is this marketing initiative important? What's your goal?
Priority: Is it important to invest in this now?
How
Audience: Who are you targeting?
Message: How do you want your audience to feel after engaging with your marketing campaign? Don't confuse your message for your content. Oftentimes, your message is the unspoken result of the actual words you pick in your marketing. (i.e. your customer thinks your aerial adventure park is cool/professional/high-quality even if none of these words appear on your website.)
Medium: How are you conveying your message based on your audience and your goals? Does it make more sense to produce a video on course safety or to have an FAQ's section?
What
Content: Only now can you think about what you're going to say or do to accomplish the priorities you've laid out above.
Starting with Why
There's a reason Why falls in the smallest circle—there are only so many purposes behind every initiative. By comparison, the What circle is huge because there are countless marketing opportunities out there. Instead of drowning in all those options, when you start with Why you can confidently narrow down which tactics are most likely to advance your goals.
Let me put it this way: marketing is like fishing. From the lure you use to where you cast out, each attempt is precise and thoughtful, all with the ultimate goal of catching a fish. You don't know every time whether you'll catch something, but you know you're doing your darndest. And at the end of the day, that's going to feel a lot easier than trying to catch something with your eyes closed.
In marketing, even with a strategic approach, there's no guarantee every campaign will be successful, and that's ok. As long as you learn from each "cast", if you will, you'll eventually land your trophy fish.
Why-How-What in action
When Alicia Green, director of marketing at High Gravity Adventures and Aerial Adventure Tech, first heard me introduce strategic marketing at the ACCT conference, a light bulb went off in her head: "This model sounds a lot like the debrief tools in challenge course facilitation," she thought.
In a debriefing, facilitators rely on different prompts to get participants to talk about and reflect on their experiences. For Alicia, Why-How-What is just another tool to organize one's thoughts.
Unbeknownst to her at the time, Alicia had been practicing the Why-How-What technique in previous High Gravity marketing campaigns. For example, when the new aerial adventure park opened in 2015, it was Alicia's job to properly message and market the course to the right audience. Her first target: families.
Why? With a course suitable for ages 4 and up, High Gravity offered something for the whole family. Moreover, as a brand-new company, marketing to this core demographic was not only purposeful but also a time-sensitive priority.
Next is the How pieces: Audience, Message, and Medium. Alicia spent a lot of time thinking about her audience and the corresponding message.
"We didn't want to hit every family everywhere and we also didn't want to pigeonhole ourselves by only going after adventure-seekers," she explains, "and we needed the messaging to match."
As a new tour, the tone of High Gravity's marketing had to remain informational and inclusive until it could build more of a brand. "We wanted our messaging to convey the variety of activities here for all skill levels," Alicia says.
Finally, as she thought about her medium, Alicia burrowed even deeper into her audience's demographics. Where might families find us? Are we talking about local families or visitors?
After poring over lots of market research, Alicia decided that her best bet would be to pursue media that locals and tourists would consult.
That brings us to the What, or the final product of all this planning. To make less adventurous families feel just as comfortable at High Gravity as thrill-seeking ones, Alicia put a lot of energy into describing the experience. High Gravity has a complete FAQs page and avoids using adjectives on its site that convey too much adrenaline.
To reach an audience of local and visiting families, Alicia settled on advertising media like billboards and Facebook, and worked considerably to boost High Gravity's organic search presence on Google.
Now let's consider Alicia's original proposition: market a brand-new aerial adventure park. Without advanced planning, there are a million ways to approach this single initiative. But by first pausing to establish High Gravity's marketing goals, Alicia was able to execute a focused campaign that helped the new park complete its inaugural season on a high note.
"The hardest part is stepping back to do the research when you're inundated with choices and options, but ultimately that's the thing that gives you context and saves you time," Alicia notes. "Folks think they need to do the 'what' right away, but you won't be successful without the 'why' or 'how' first."
That happened when Alicia helped launch Aerial Adventure Tech, an e-commerce site for aerial adventure park equipment and building supplies. "We started a Facebook page simply because everyone else had one, but no one asked why," she says. "But once we stepped back and established goals for our social media strategy, we realized the value of highlighting customers and pushing sales through our Facebook page."
"Before, we were just shooting in the dark, but now Facebook is a much more powerful platform," adds Green.
Heading into High Gravity's second season, Alicia can't wait to continue building off her Why-How-What marketing approach.
"In this industry, we all know why we do what we do," she says. "We believe in introducing people to adventure in a transformative and controlled way. It's just as important to apply this same sense of purpose to our marketing, our operations, and whatever other strategic initiatives we hope to develop."
Final thoughts
The Why-How-What strategy is meant to guide you and the decision-makers in your organization through executing an intelligent marketing campaign. After all, you know your business better than anyone else—it's just a matter of putting all that knowledge to good use with a sound marketing strategy.
This strategy doesn't have to be limited to marketing, either. As Alicia mentioned, you can apply this framework to any question facing your organization.
In the end, mastering this strategic framework will help your zip tour or aerial adventure park stay competitive in a dynamic market, and take some of the guesswork out of marketing. While there is no silver bullet in marketing, the Why-How-What strategy can increase your chances of success by approaching every campaign with a well-reasoned plan.
Of course, starting with Why is only step one. You have to make sure to stay the course. Next month on Insider Marketing, we'll go over what quantitative and qualitative data can help you measure your efforts once you've gone through your strategic planning.
Until then, put your marketing campaigns to the Why-How-What test before opening day this season!