ISC released an update to the prior ISC Carabiner Safety Notice affecting the KH260 Twister Karabiner sent out on Feb. 9, 2018. This notice also affected TRUBLUE devices. ISC has expanded the inspection protocol to include all carabiners with the batch #16CC.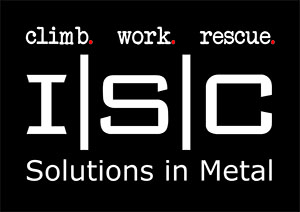 The component impacted by this notice is used primarily in the TRUBLUE 12.5 meter (40ft) and 7.5 meter (24.6ft) webbings. All Head Rush products manufactured after Feb. 8, 2018 that use this carabiner have been thoroughly inspected and are suitable for use. ISC has outlined an inspection process to determine if your carabiners have been affected. The text of the notice is below.

Inspection Notice on the ISC KH260 Twister Karabiner (or SH826 snap hook)
Updated April 12, 2018.
Reason for Notice- UPDATE TO Feb. 8 NOTICE
ISC has concluded that the number of ISC KH260 Twister Karabiners effected is extremely limited within a certain production batch and potentially effects a smaller number of karabiners than originally anticipated. However, out of an abundance of caution, we are expanding the inspection protocol to all karabiners in the 16CC batch.
ISC originally received notice of a small number of instances (2 total) where the retaining pin on the nut for the swivel assemble has become dislodged resulting in the nut backing off the stem and the swivel assembly separating from the karabiner. Since the original notice in February there have been no other reported instances of the retaining pin becoming dislodged and no reported injuries associated with this issue.
As a reminder, all karabiners require routine inspection regardless of use, application or manufacturer.