Petzl has reissued a Request for Inspection of the following low-stretch, kernmantle ropes, as a reminder to those who have not yet responded to the recall: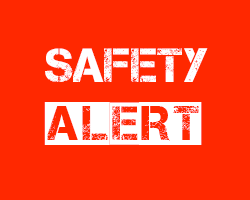 AXIS 11 mm
ASAP'AXIS 11 mm
PARALLEL 10.5 mm
VECTOR 12.5 mm
RAY 12 mm
SEGMENT 8 mm
CLUB 200 10 mm
PUSH 200 9 mm
TOP 9.8 mm
LEAD 9.8 mm
KIT including any of the above ropes
With serial numbers between 18 C 0000000 000 and 20 H 0000000 000

The request was issued due to one instance of a client reporting two critical defects. At this time, no other defect or resulting accident or injury has been reported. The defects are believed to have occurred on a single rope-cutting machine in the production line.
Petzl has requested that operators with the above ropes perform an inspection by hand, without gloves, along the entire length of the rope in accordance with this operating procedure.
Any operators who have questions or find a defect are encouraged to contact Petzl. For more information and to read the inspection request in its entirety, click here.