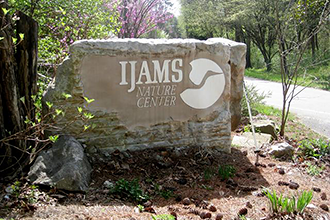 Ijams Canopy Experience in South Knoxville, Tenn., reopened today after making a series of changes to its equipment and procedures. The changes led the state to reinstate the tour's license, which had been suspended following a fatal accident in July.
An independent inspection blamed poorly designed equipment for the incident, indicating that it was likely caused by the design and length of the harness and belay line. Ijams Nature Park and adventure park operator Navitat Canopy Adventures have purchased an alternative harness lanyard and replaced all of the original equipment, as well as taken steps regarding training, operations, and signage.

The state's Workforce Regulations and Compliance Division, which had been overseeing equipment and policy changes at the park, wrote in an email to a local news station: "The Navitat adventure park now utilizes a different type of continuous belay safety system; change to this type of system was voluntary. … All Navitat staff have received the proper training required for operating the adventure park with this new system."
"The ISC SmartSnap Continuous Belay System, a single-lanyard system that ensures 100 percent connectivity to safety cables at all times while on the adventure elements, is widely used and respected in our industry," added Abby Burt of Navitat.
Ijams Nature Park said the adventure park was reinspected by a third-party ACCT-certified inspector, who verified the changes.
The original lanyards used by the Ijams course have a dual line system, which formed a Y that caught a participant by the neck, and that was cited as a contributing factor in the July fatality, according to the coroner.
The three-acre canopy tour experience first opened on July 17. The incident that contributed to the fatality took place five days later, on July 22.