Head Rush Technologies has created two new financing programs designed to help operators reopen following the shutdowns due to the COVID-19 pandemic.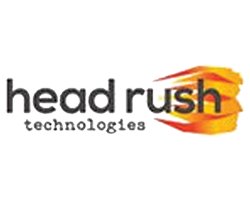 The "Climb On!" rental program allows operations to rent a TRUBLUE auto belay device for a period of two years at a cost of $100 per month. The program includes service, shipping, and a lifetime warranty on all device parts.

The second program, the Safe-Start, is an even more flexible option. It allows customers to sign up for the "Climb On!" program, with the option to purchase the device after six months—and apply the six months of rental payments to the purchase of the device.
"With so many businesses struggling financially, we knew we needed to do something to help make the purchase process easier. We've already seen several large gym chains, which traditionally haven't used auto belays in their facilities, see the value that TRUBLUEs can bring in their new standard operations," said Chris Koske, VP of marketing. "We've always had an internal mantra of 'No Partner, No Problem,' and while we'd love to see climbing get back to normal, we also see the opportunity to introduce our technology to a whole new group of climbers and help businesses succeed long into the future."
For more information on both programs, visit www.headrushtech.com/climbing/rental-options.