USA Climbing has entered a multi-year partnership with TRUBLUE by Head Rush Technologies as the official auto belay sponsor of USA Climbing.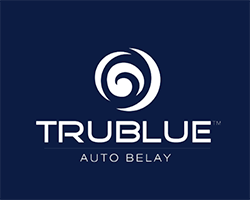 TRUBLUE auto belay systems will be available to athletes in the USA Climbing National Team Training Center in Salt Lake City as well as USA Climbing National Championships and National Cup Series events.

Beyond the commitment to elite athletes, TRUBLUE and USA Climbing aim to increase diversity within the sport of climbing, provide greater support for paraclimbing, and support the nationwide network of indoor commercial climbing gyms. Through the duration of the partnership, TRUBLUE will provide USA Climbing affiliated gyms with special offers and unique content.
"We are thrilled to partner with USA Climbing as their athletes prepare for climbing's inaugural Olympic Games," said Lea Ann Zuellig, president & CEO of Head Rush Technologies. "We pride ourselves on making the best products and supporting climbers of all abilities. We look forward to collaborating with USA Climbing to grow the sport.