Aerial adventure parks are one of the newest segments of what is commonly referred to as the tours and activities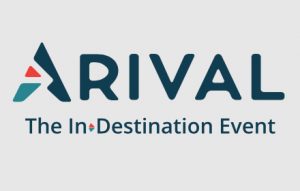 industry. Whether it is day tours, activities, attractions or experiences, it is all about what travelers do "when they get there."
This market is already doing big business, and it's growing quickly. Tours and activities are an estimated $38 billion industry in the U.S., and $150 billion globally—the third largest sector in the travel industry, only behind flights and hotels, and more than double cruise and car rental combined.

And now, some of the biggest names in online travel and search are making it a priority to give customers easy ways to book these experiences, as well as find information about them. Aerial adventure parks and zip tours products are on the radar, but it's up to operators to leverage this opportunity.
Recent developments are revolutionizing the way the tour and activity industry sells its products and informs its customers:
TripAdvisor has been integrating leading vendor Viator's bookable tours and activities onto its site since acquiring the booking platform in 2014 for $200 million.
Expedia, the world's largest travel agency, transitioned its Local Expert division onto its mobile app alongside its other travel products in 2015. This is a tremendous resource to sell adventure park tickets and options.
Booking.com launched Booking Experiences in 2016 so travelers can instantly book and pay for attractions using its app.
Airbnb launched its new Trips platform in 2016, putting bookable experiences led by local host experts at the center of its offering.
The Google Trips app has launched, providing travelers with all-inclusive information about their trip, including information about "what to do when they get there."
This is all exciting news, especially for the burgeoning aerial adventure segment. These activities are still new, and offer a different experience than most other attractions. However, capitalizing on these opportunities doesn't happen overnight, and it requires some effort to execute effectively. The payoff, of course, is well worth it.
The place to learn about all of this, and much, much more, is at Arival: The In-Destination Event. Arival is completely dedicated to the tours, activities, attractions, and experiences industry, and is the first conference of its kind. It will help operators grow their business and provide a first look at what's on the horizon.
This is the inaugural year of the event, but its organizers are veterans of the field. They have been hosting the Mountain Travel Symposium, a similarly marketing-oriented conference for the destination travel industry, for decades. Arival will benefit from that experience—and in fact, that experience demonstrated the need for an event like Arival.
Arival is taking place Oct. 11-13, 2017, in Las Vegas, Nev. For complete information and to register, visit: www.arivalevent.com.
This content is courtesy of Arival: The In-Destination Event.