Booking Holdings is acquiring Denver-based software company FareHarbor. FareHarbor will operate as an independent business within Booking Holdings and will sit within the Booking.com portion of the business.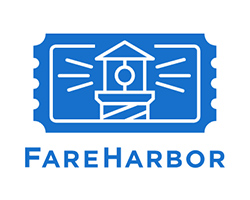 FareHarbor was founded in 2013 and claims to have more than 5,000 tour and activity providers utilizing its software in the United States. Booking.com aims to be a one-stop-shop brand, and the acquisition of FareHarbor is a step in that direction.

"Our vision is that we want you to be able to book everything on Booking.com and that you shouldn't have to have a hotel booking to do that," said Booking.com CMO Pepjim Rijvers. "This quarter we will start testing [stand-alone tours and activities bookings]."
"We couldn't be more excited to be part of the Booking family," said FareHarbor CEO, Lawrence Hester. "They understand FareHarbor at its core and truly value the activities industry, from ziplines and adventure parks to snorkeling and boat tours. FareHarbor clients can expect the same excellent product and service they have grown to love over the past few years with a committed partner to continue to progress our industry."
Rijvers commented at Skift Forum Europe that they like the commission-based platform of FareHarbor and the company doesn't plan to change that right now. "We will be operating independently within Booking. There are no plans to change anything with respect to the service we provide," says Rebecca Cruse, marketing and brand manager for FareHarbor.
An analysis of the recent acquisition by the team at Arival Event indicates that those who do not use FareHarbor shouldn't worry as Booking has indicated that those who do not use their technology will not be disadvantaged on their booking platform.
The acquisition has been approved by FareHarbor's board of directors and stockholders and is expected to close in the coming weeks.