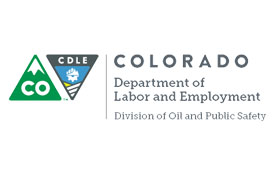 The Colorado Division of Oil and Public Safety is hosting a stakeholder meeting May 21 to discuss proposed revisions to the Amusement Rides & Devices regulations. This is the latest in a series of stakeholder meetings to discuss revisions to the proposed regulations for amusement rides and devices, which includes aerial adventure operations, in the State of Colorado. The proposed changes can be reviewed here.
The meeting will take place at 1:00 pm at the Colorado Department of Labor and Employment located at 633 17thStreet, Suite 500, in Denver.

Attendees are asked to RSVP here.
Contact Peggy Christian for additional information at 303-318-8503 or [email protected].