Challenge Towers is offering Level 1 and Level 2 Challenge Course Practitioner Training and Certification courses this October in Blowing Rock, N.C. The hands-on training will focus on the basics of facilitation and aerial operation.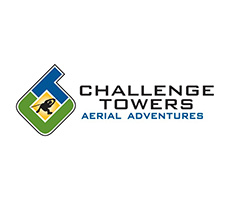 The Association for Challenge Course Technology (ACCT) Level 1 Practitioner Certification is designed to develop basic technical and facilitation skills for individuals new to the industry, and those looking to document basic competencies.

ACCT Level 2 Practitioner Certification is designed for those who are already lead facilitators, or experienced individuals looking to expand their depth and breadth of competencies.
Training topics include:
Low ropes—permanent and portable initiatives
High ropes
Zip lines, giant swings, and specialty events
Climbing walls
Facilitation skills
Advanced and emerging technologies
Basic and advanced rescue systems
In order to qualify for Level 1 certification, participants must attend a low ropes session, high ropes session, and test day. No prior experience is necessary to obtain a Level 1 certification.
Schedule:
October 2-4: Low ropes session 1
October 5-8: High ropes session 1
October 9: Test day
October 23-25: Low ropes session 2
October 26-29: High ropes session 2
October 30: Test day
For more information or to sign up, email training@challengetowers.com or call (828) 265-0602.