A collection of new products designed to thrill, guide, and protect.
Terra-Nova ZipWhipper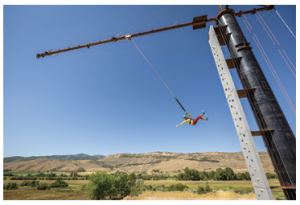 Terra-Nova—maker of the ZipRider and ZipTour—has introduced the ZipWhipper, a new "automated competitive climbing experience." The ZipWhipper combines a 50-foot climbing wall with a pendulum-swing free fall. The harnessed climber gets a set time to ascend the wall. If time runs out before topping, the climber is automatically pulled to the top of the tower and then is released into a pendulum free fall. All climbers are gently lowered to the ground to end the experience. The "Whipper" part of the experience is said to feel like a rock climbing "lead fall." A patent-pending Swing Dampening System automatically "bumps" the trolley in and out along the arm that extends perpendicular from the top to decrease each patron's swing. Participants' height climbed, time, and speed can be loaded online to track how they stack up against other climbers. The entire experience takes 75 seconds, leading to high, predictable customer throughput. Up to 12 ZipWhippers can be installed on a single tower. 
Kong Long Visor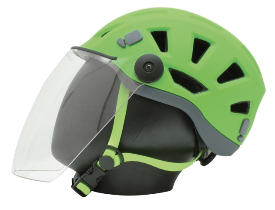 The polycarbonate Long Visor from Kong has an anti-fog treatment on both the internal and external sides to ensure visibility in a range of environments. The CE EN 166-conforming, scratchproof visor is long enough to completely cover the operator's face for maximum protection from high-speed projectiles at up to 120 m/s at room temperature, molten metals and hot solids, as well as electric arcs caused by short circuits—not to mention airborne coronavirus. The mounting kit is compatible with the Kong Mouse, Spin, and Leef helmets. 
Buddy Insurance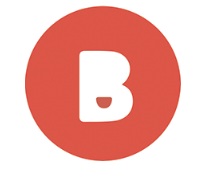 With the high cost of healthcare, a trip to the emergency room or hospital can cost thousands of dollars. Buddy Insurance offers your guests the opportunity to purchase on-demand accident insurance of up to $50,000 for rafting, zip lines, rock climbing, or other activities. Similar to purchasing travel insurance for a flight, guests can insure themselves during the reservations process. There is no underwriting, and Buddy delivers an electronic policy immediately. Buddy plans can be purchased for periods as short as a day and as long as a year.
Tree-Mendous Nature Playground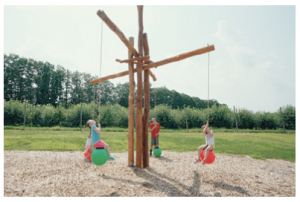 The Tree-Mendous Nature Playground family of products are sustainable wooden play structures with elements available for kids of all ages. Intended to blend in with nature, the various elements are designed to encourage kids to learn through outdoor play. Every playground element is custom fabricated to order, and constructed with high-quality lumber such as black locust and cedar, ensuring a solid foundation and long lifespan. As a Certified B Corporation, Tree-Mendous focuses on using natural, sustainable, and locally sourced materials in all the Nature Playground products. 
Perfect Descent Lanyard Guard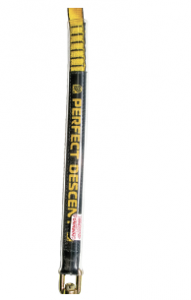 Perfect Descent's Lanyard Guard is a soft, clear, 18-inch tube that fits over all model 220/230 Perfect Descent lanyards. The tube allows for easy cleaning of high-touch points, minimizes chemical exposure to the lanyard, provides abrasion resistance, and allows for visual inspection of the lanyard without removing the guard. It is made of clear vinyl and can be installed on both new and in-service lanyards. Its two-year maximum lifespan mirrors that of replacement lanyards. 
Kanopeo Corona Bracket
The Corona Bracket from Kanopeo is a multi-directional bracket for the Kanopeo Speedrunner continuous belay system. The bracket allows participants to remain connected to the lifeline and choose from up to six directions per platform, expanding the design possibilities for park builders and optimizing pathfinding on platforms. The bracket can be designed to fit any diameter and can be installed on both poles and trees. Participants can move around the bracket by rotating their Kanhook connector over each path gate until they reach their desired course, at which point they can slide the Kanhook through the gate and continue down the course, all while maintaining lifeline connection.