Not the Same Old Thing
At first glance, this issue might not seem much different from those that have preceded it. But in some important ways, it's a milestone issue.

This is the first "Summer" issue we've published since the magazine launched four years ago. In addition, we've dedicated a special section to guides, which we have cleverly named "The Guide's Guide." In it are three articles aimed at, well, guides, and folks in similar positions who may be interested in forging a career in this industry.
Through a handful of reader surveys and countless conversations with our edit squad and other industry friends, we've learned that the magazine almost always winds up in the staff room, guide shack, or wherever the guides/facilitators/monitors hang out when not providing memorable experiences for guests. So why not craft a section of the magazine just for this group?
This issue officially kicks off our new publishing calendar that includes four issues of Adventure Park Insider a year. That's 25 percent more than we did before, or, one additional issue a year. Cool, right? But, print is just one of the ways we deliver content aimed at helping you be successful adventure park operators. Don't forget to check out our "Park Beat" email newsletter, with the latest industry news and original articles you can't find in the print issues. Also, watch for our "Spotlight On" series, in which we deep-dive topics such as digital waivers, kids activities, photo systems, and much more.
There's a final innovation of note. Our little publishing company is inviting adventure park operators to attend Summer Ops Camp in Gatlinburg, Tenn., Sept. 3-5. We have produced this annual Camp for a decade now, in conjunction with our other magazine, Ski Area Management (SAM). The Camp helps winter resorts explore how to expand into a range of summer activities. If you, too, are looking for ways to grow and diversify your business, there's a lot to gain at this hands-on gathering where we mix demos, workshops, and networking. We'd love to see you there. Contact [email protected] for more information.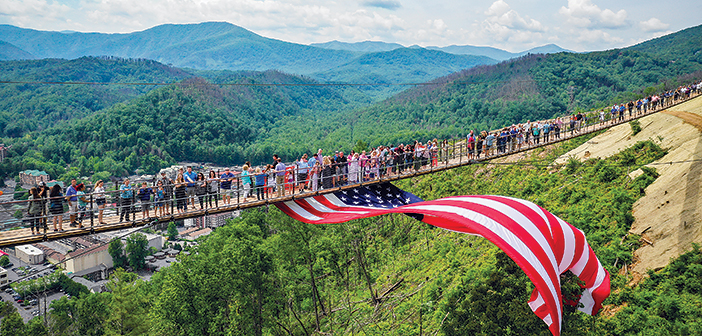 The Editors