Tours, activities, and attractions are the best part of travel, according to Arival's founders. That's why they created an event focused on growing business opportunities for in-destination experiences. The event, Arival, takes place Sept. 24-27 in Las Vegas, NV. And it's quickly gaining a following.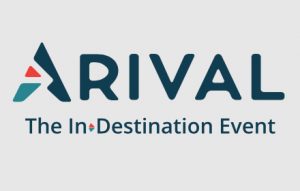 The conference aims to help activity and attraction operators spread the word about their particular offerings and services. The program serves up three days of general sessions and 20 workshops that cover digital media, marketing, distribution, operations, and growth. Demo labs allow attendees to experience new and innovative technology systems, and networking parties create dialogue and the opportunity to build new partnerships.

And opportunity abounds. The global marketplace for in-destination experiences is nearly $150 billion in traveler spending worldwide. This in-destination activity comprises travel's third-largest sector for spending, and is the fastest growing. As operators know, it's also changing rapidly, thanks to evolution in technology and changes in what travelers want. All that places new opportunities and challenges before many types of businesses.
Arival had its inaugural year in 2017, with several hundred in attendance. This year, organizers estimate it will bring more than 1,000 attendees from nearly 500 companies to the event. Should you attend? Learn more and register for "Arival: the In-Destination Event" at www.arivalevent.com. Early bird registration discounts end Sept. 10.