Registration for the 31st annual Association for Challenge Course Technology (ACCT) Conference and Expo, Jan. 18-29, 2021, is now open. Of course, the 2021 event is going to look a lot different due to the COVID-19 pandemic. The conference will take place virtually, allowing attendees to join from anywhere to participate in online workshops, networking, and connect with vendors in a digital environment.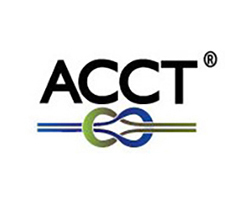 The conference will start with four days of pre-conference sessions covering topics such as legal insight and strategy, ACCT standards, tree care, teambuilding, and more. These sessions require separate paid registration.

Jan. 25-29 will feature 40 workshops—condensed from the traditional 100+ workshops offered at the in-person event—that cover the gamut of important topics for both experiential and commercial operators. Exhibitor hours each day will take the place of the in-person trade show. Paid registration is required to attend the workshops, exhibitor hours, and the evening networking and happy hour events that are scheduled most days.
There are also a handful of virtual gatherings that are free to attend, including Monday's Annual General Meeting, Friday's ACCT Awards and Critical Link presentation, and daily open forum lunches.
ACCT members receive a discount on registration. Early-bird pricing ends Dec. 14, 2020. Registration will remain open through Jan. 29, 2021.
For more information and to register, visit www.acctconference.com.