Andrew Brash has joined the Experiential Systems Inc (ESI) team as training director. Brash has an extensive history in the industry, most recently serving as manager and inspector/trainer for Inner Quest, Inc. and Vestals Gap Ventures in Virginia.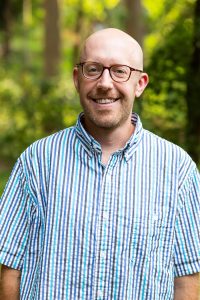 "Andy's training background and his risk management knowledge provide the perfect blend of experience to lead our growing team of training professionals," said Melanie Wills, chief operating officer of ESI.

Brash holds multiple credentials from ACCT, including Qualified Operational Reviewer, Professional Inspector, and Certified Course Manager. He also serves as chair of the ACCT Membership Work Group and vice chair of the ACCT Operation Accreditation Panel.
"This is going to be an exciting new chapter for me," said Brash, "I have always been impressed with ESI and their work. I'm thrilled to be joining this highly talented team of industry professionals."