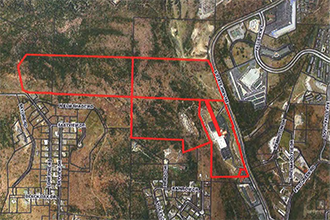 Plans for a new adventure park in the Ozarks entertainment haven known as Branson, Mo., are in the works. Mountain Adventure Resort will take advantage of an 80-acre plot located along highway 165 that has been empty for many years due to its 400-foot elevation change. Planned attractions include a zip coaster, zip lines, a ropes course, and a mountain coaster. The facility, pending final approvals, is scheduled to open in summer 2016.
Joel Hornickel, Branson planning and development director, says, "They're really trying to embrace the extreme topography and all the wonderful vegetation on the property." Hornickel expects the park to open the first season with one or two rides and expand over the next 3-5 years.

In all this, Mountain Adventure Resort developers are capitalizing on the burgeoning outdoor spirit in the Ozarks, building alongside other new attractions including Fritz's Adventure, an indoor adventure park that has already broken ground in Branson, and Bigfoot, a 225-foot tower that is currently in planning stages.