Three positions on the Association for Challenge Course Technology Board of Directors are open during the 2018 elections. The open positions include two to be elected by the Accredited Prof­­essional Vendor Members (PVMs), and one position elected by the Individual and Organizational members of ACCT.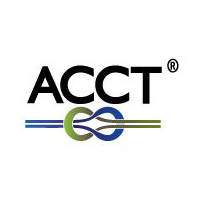 Any member of the association may nominate an individual to serve, or submit their own name for nomination. Do you or someone you know want to run for the ACCT Board? Submit a nomination to [email protected] with the following information:

Full name and headshot
Brief work history
Previous volunteer experience (within and/or outside of ACCT)
Qualifications
Position statement including pressing issues, or hot-topics you are passionate about in the industry
Voting for the Individual and Organizational board position will be conducted online only. The vote will be held from December 11 through January 12.
Those interested in the PVM board member positions must also fill out a nomination form in addition to the information above. The PVM position elections will be held during the Annual General Meeting on February 2.
Elections will be announced at the end of the ACCT conference in Fort Worth, Texas.
Questions? Contact Bahman Azarm, ACCT Board Vice-Chair at [email protected].