USA Today asked a panel of family travel experts to nominate their favorite aerial adventure parks in North America, and opened up voting to the public to select the "10Best." The list includes a wide variety of operations from all over the country.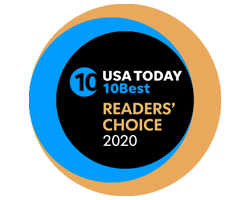 Operations who were honored with the "10Best" designation include:

USA Today offered a disclaimer regarding travel during the pandemic, "Someday, we'll all be ready to pack our suitcases again and head out on adventures. In the meantime, we'll keep supporting the places that inspire us."
Congratulations to the operations who were selected! Read the full write-up for each operation here.