At its October meeting, the F2959 Aerial Adventure Course Task Group tabled the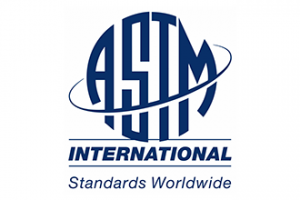 ballot item that removed the exclusions to the F2959-18 standard, for a period of one year, as Adventure Park Insider reported earlier. All other task group efforts will continue their work to improve/revise the standard as well. These task groups include braking, containment/harness, wire rope, geotechnical and more. A separate effort, to explore the harmonization of the ASTM/ACCT/PRCA standards, is also underway.
The exclusions decision "was based on feedback from the stakeholders that participated in the meetings, but comes with the caveat that these stakeholders should work to identify areas in F2959 that need to be revised, and submit those items to ballot during this timeframe," said Jared Krupa, chair of the F2959 Aerial Adventure Course Task Group. "It is the responsibility of any member or interested stakeholder to identify these items and do the work to get a ballot item together." The exclusions task group is headed by Jeff Borba of Precisioneering, with PRCA's Mike Barker serving as stakeholder lead.

The harmonization task group will continue its efforts as well. This group was formed with representation from ACCT, PRCA, and F2959 to review the three standards and identify gaps, with the goal of having a list of differences and beginning the process of balloting needed revisions in an effort to harmonize.
Krupa noted that F2959 is changing its meeting structure. The full F2959 Aerial Adventure Task Group will continue to meet, but the meeting format will change. Smaller task groups and their leads have been established for operations, maintenance, design, manufacturing, Authorities Having Jurisdiction, and third party inspectors.  Each task group will accept four or five members to participate in the task group efforts and will hold their own working sessions as needed.
As for the meetings of all of these efforts: the larger F2959 task group calls will follow an agenda of high-level reports by each of these groups, rather than a working session. Any smaller task groups that are formed will host their own virtual or in-person meetings, but will have at least one representative report out on the larger F2959 task group calls.
Learning About ASTM

Not familiar with ASTM and its procedures? Head to its website, www.astm.org, for an introduction. Some specific resources:
Training Page of ASTM Website. ASTM provides training opportunities for those who need to understand the balloting/consensus process, at www.astm.org/MEMBER_TRAINING. There, you can find sessions on balloting, the consensus process, and member website tools.
To join ASTM International and have an official vote on future ballot items, visit  https://www.astm.org/MEMBERSHIP/participatingapp.html (be sure to join F24 and sub-committee F24.61, and if you want the F24 standards for free with your membership, select the online option of volume 15.07)
For additional information, contact ASTM staff member Katerina Koperna at kkoperna@astm.org.