Dear Reader,
Early in the pandemic, Adventure Park Insider made the temporary shift to a digital magazine format. Our aim was to reach you, our readers, wherever you were during work-from-home times. This accessibility was important to help keep everyone connected and informed while many of you weren't necessarily where you normally receive the print magazine.
A year later, the outlook is improving daily, and the amount of good news is growing. It's time to ramp up our businesses and prepare for a busy summer. There's a lot of pent-up demand to get outdoors. As part of this reopening, we are once again delivering Adventure Park Insider in its beautiful print format, so you can enjoy the content as you did pre-Covid. Our digital magazine format continues, too, so you have options for reading going forward.
The return to producing a print magazine is a welcome bit of normalcy that we know you, our readers and advertising partners, have looked forward to. We've enjoyed hearing how so many of you value the magazine, read it cover-to-cover, have API reference libraries, and keep copies around for staff of all levels to read and learn from, and also reference during team meetings.
To make it cost effective for us to produce the print magazine, we're now offering a subscription that includes the rest of 2021 (three issues) and all four issues in 2022 for just $25. Plus, a subscription includes a copy of the 2021 State of the Industry Report (valued at $59) and other perks!
This was not a decision we made lightly. We know that paying for something you used to get for free can sometimes taste funny. When that something is worth paying for, though, it tastes just as good as ever. We believe you'll find a subscription is well worth the cost. Your support allows us to continue doing what we do.
---
What Readers Are Saying
"So glad Adventure Park Insider is coming back in print. Over the last few years, Adventure Park Insider has become a must-read for me.  I get one to my house and one to my office and I read it cover-to-cover."
–John Hines, The Adventure Park at Sandy Springs

"I always put at least one copy in our ready room.  The guides get a better idea of the scope of what's out there in the zip line world."
– Bruce "Coach" Brown, Royal Gorge Zip Line Tours 
"I use Adventure Park Insider as a resource for new ideas. I am constantly going back to past print issues to reference articles as I operate my business."
–Lee Kerfoot, Kerfoot Canopy Tours
---

---
The Perks of Print
We're thrilled to offer Adventure Park Insider as a print magazine again–with some added benefits. Subscribe this spring and receive the print magazine for the rest of this year AND all of 2022, plus the current State of the Industry Report. As a bonus, act fast and you'll receive a YETI tumbler  from our partner Adventure Suppliers (while supplies last). This offer is only available when you sign up for print and helps us cover the printing and postage of the magazine. Thank you in advance for your support.
One low price of $25 gets you a lot of value: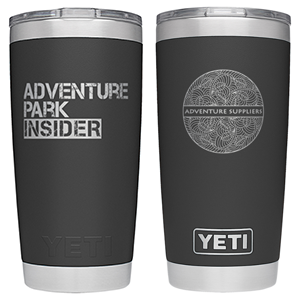 Print magazine for the rest of '21 and all of '22
State of the Industry Report (a $59 value!)
We have partnered with Adventure Suppliers to offer a YETI tumbler to subscribers (while supplies last!)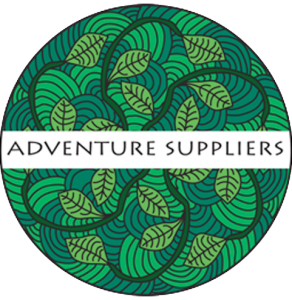 A special thank you to Adventure Suppliers for helping us with these YETI Tumblers. Adventure Suppliers can help you find a cost-effective way to market and promote your business with custom promotional items that speak to your customers and clients.
---
Want an additional copy for your staff? 
Make sure you and your team have all the resources at your fingertips to help you knock it out of the trees this summer. Get additional copies mailed to the primary subscription address for an additional $15 each.
---
Enjoy the digital edition?
Don't worry, the digital edition will continue to be available at no charge, but only print subscribers get the special benefits listed above!