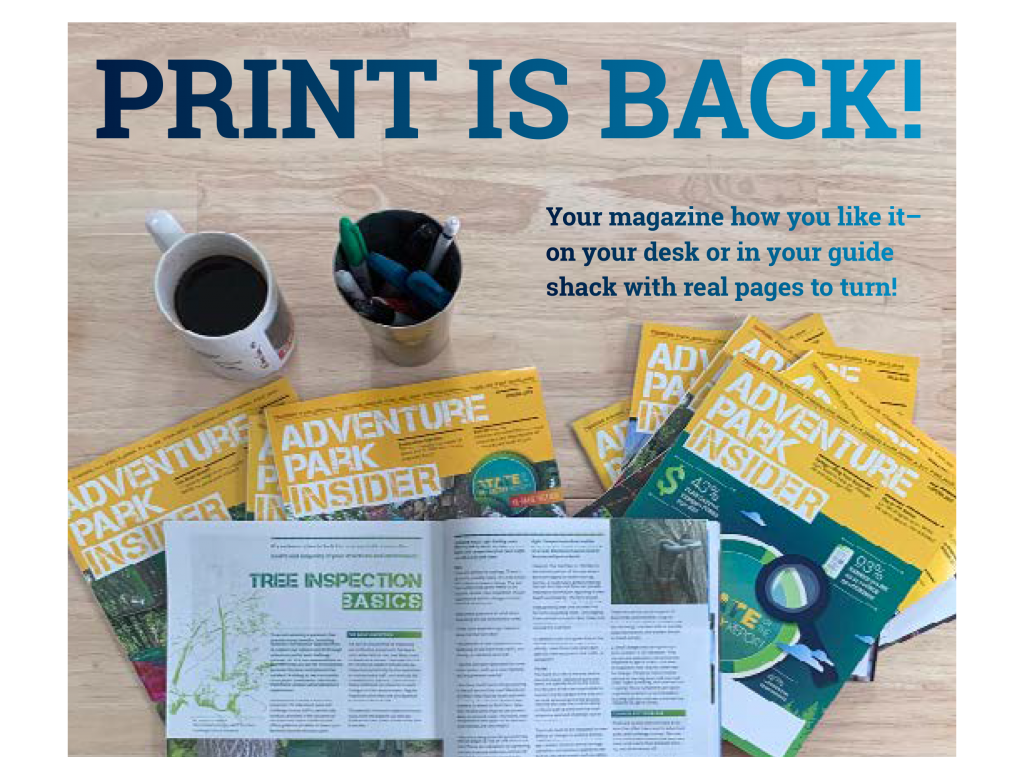 We're thrilled to offer Adventure Park Insider as a print magazine again–with some added benefits. Subscribe this spring for the low price of $25 and receive:

Want an additional copy for your staff? Make sure you and your team have all the resources at your fingertips to help you knock it out of the trees this summer. Get additional copies mailed to the primary subscription address for an additional $15 each.
Enjoy the digital edition? Don't worry, the digital edition will continue to be available at no charge, but only print subscribers get the special benefits listed above!
Learn more about the return to print.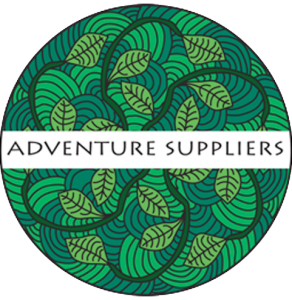 A special thank you to Adventure Suppliers for helping us with some fantastic swag.  Adventure Suppliers can help you find a cost-effective way to market and promote your business with custom promotional items that speak to your customers and clients.
---
What Readers Are Saying…
"So glad Adventure Park Insider is coming back in print. Over the last few years, Adventure Park Insider has become a must-read for me.  I get one to my house and one to my office and I read it cover-to-cover."
–John Hines, The Adventure Park at Sandy Springs
"I always put at least one copy in our ready room.  The guides get a better idea of the scope of what's out there in the zip line world."
– Bruce "Coach" Brown, Royal Gorge Zip Line Tours 
"I use Adventure Park Insider as a resource for new ideas. I am constantly going back to past print issues to reference articles as I operate my business."
–Lee Kerfoot, Kerfoot Canopy Tours
---